Montessori Private School: JK & SK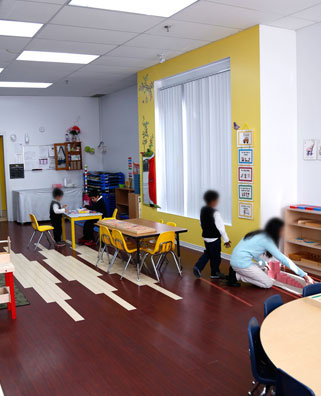 The program enhances the students learning capabilities, cognitive skills, focus, concentration and attention span. Students develop organizational skills, time management and efficient work habits.
We Offer:
Grade 1 (6 Years +)
Grade 2
Grade 3
All full time classes.
Montessori teachers and qualified supervisors who provide:
Language: English / French. / Spanish
Math / Science / Social Sciences
Professional Gymnastics program (weekly)
Classes start at 9:00am till 3:00pm. (Early drop off, and late pick up may be arranged for upon request).
"Program is under review, details to be provided shortly (call us for more details)".